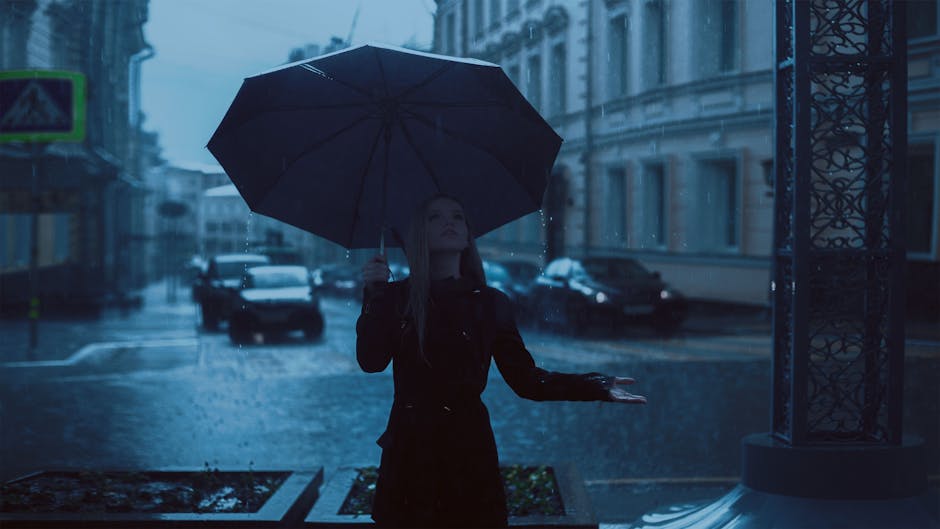 During hard times, our minds can often swirl around in circles of anxiety. This is the mind's attempt, of course, to solve the problem. Obviously, this is useful in situations in which we can actually solve the problem in the short term. But when we go through particularly difficult times, times of financial instability, family strife, loneliness, or grief, we cannot immediately solve the problem. All we can do is take steps in the right direction and simply…wait.
Waiting is hard, but it is easier when we wait on God's love and rest in our trust in Him. When we trust God to work things out for the best, we are trusting in God's love. Since God is love (1 John 4:8), trusting God means trusting that our needs will be lovingly met and taken care of in due time. So, instead of wracking our brains, which is pointless and futile and cannot fast-forward time, we have to find some scriptures to lean on to keep our hope and faith alive.
Here are some scriptural affirmations to help us during particularly difficult times:
1. I don't have to understand everything. What a freedom to not have to understand why things happen to us, or to know exactly what will happen in the future. God does not expect us to know everything! Isn't that a relief? Instead, we can trust in him, instead of trying to find all the answers on our own. As Proverbs 3:5-6 (NABRE) tells us:
5 Trust in the Lord with all your heart,
on your own intelligence do not rely;
6 In all your ways be mindful of him,
and he will make straight your paths.
In verse 5, we learn to simply trust in God's understanding and not to find all of the answers on our own. In the second verse, we are told what to do instead of trying to find all the solutions on our own terms, which is to be mindful of God, not just in our minds, but in all of our ways. Which brings us to the next point…
2. I can keep going, even when I don't understand. To be mindful of God in all of our ways means to do the things that God wants us to do. Jesus was clear on what the greatest commandment is in Matthew 22:36-39 — to love God and love one another. That means that, while we trust in God and wait for Him, we also have to take the steps that would lead to having a better life, and not take impulsive actions contrary to His will. We can still praise God, obey him, and avoid sin, even when we are struggling. We can also continue to show love to others, not become so absorbed in our own struggle that we neglect others. Let your mess become your message! Demonstrate your faith to others by continuing to do good works and bear good fruit, even when you are going through a hard time in life. This will be more of a testimony to your faith than any words you could have said, and it will make people wonder about this Jesus you worship and how He could give you such fortitude during a time of hardship.
3. I am waiting on my victory. God's time is not our time. In fact, to Him, a day is the same as a thousand years, and a thousand years a day because He is eternal (2 Peter 3:8). That means that what we experience as time in the earthly realm is not the same as what God is planning for us. If we are feeling anxious and in need of a quick solution, we can ask God to give us more patience, which is a fruit of the Spirit (Galatians 5:22-23). So, instead of asking ourselves, "When will this finally end? When will things finally work out?" we can say, "I am waiting on my victory!" and know that God will work all things out for our good in the end (Romans 8:28), if we are only patient and follow Him in the meantime. A few more verses to help you stay strong and patiently expect a victory: Psalm 27:14, Isaiah 40:31, Ecclesiastes 3:1, and Ecclesiastes 3:11. If you know any others, please add to the comments!
4. God will provide for all of my needs. In Matthew 6:25-34, Jesus assures us that God knows our every need and will take care of us, and not to worry about the future. Of course, that does not mean that we do nothing in the meantime, while we are waiting to have our problem solved. As we learned from Proverbs 3:5-6, we have to show faith in God in all of our ways. That means that we can still do each day what is right to do each day, and also know that God will provide for us in the future. God is our Father, and that means that He wants to take care of and meet all of our needs. Rest in the provision of God like a little child (Matthew 18:2-4), and let go of your worry and anxiety. Simply do each day what is to be done, and leave the rest to Dad up in Heaven.
5. God wants me to be happy and to have peace. When Jesus began his ministry by entering Nazareth and announcing his mission, he read from the book of Isaiah. In Isaiah 61, we are taught that God will liberate those held captive, heal the brokenhearted, comfort those who mourn, and give those who are hurting "an oil of gladness instead of mourning." Jesus understands everything we feel and wants to help us overcome our struggles. God loves us, and has only the best intentions for us. We can take comfort knowing that he understands our suffering, and He wants to help.
In John 15, Jesus tells us about God's love for us, and encourages us to remain in his love and to love one another. In verse 16, he tells us something very important — that he has shared his message of love with us so we could have joy. Joy is different from happiness. Joy is something we can have even when we are feeling lost and confused, since joy comes from receiving and remaining in God's love for us. Receive God's love! Take joy in knowing that you are loved by the King of the World! Feel rest and peace knowing that your feelings matter to the Ruler of the Universe and that He will always care about you, no matter what happens.
6. God is always with me, and I am never alone as long as I remain in Him. One of the worst feelings in the world is to feel alone, misunderstood, or forsaken. Trust in God, and believe His word, that he will never leave you nor forsake you (Deuteronomy 31:6). Jesus also instructs us to remain in his love (hence the title of this blog) and that he has left us the Holy Spirit to be with us at all times. In John 14, Jesus prepares his disciples for his departure into Heaven to be with the Father, and he tells us the following in verses 26-27 (NABRE):
26 The Advocate, the holy Spirit that the Father will send in my name—he will teach you everything and remind you of all that [I] told you.27 Peace[a] I leave with you; my peace I give to you. Not as the world gives do I give it to you. Do not let your hearts be troubled or afraid.
If you are feeling alone and in need of comfort, turn to the comforter and advocate, the Holy Spirit. Open your heart to his presence, which you received in baptism. Listen for the voice of the Spirit and the guidance He can give you. As believers, we are never, ever truly alone, since the Spirit of God is always within us, always present, and can never be taken away.
I hope these affirmations will be of some use to you. Please comment and add your thoughts. I would love to hear from you.